A 9-year-old girl was killed on a recent Sunday afternoon, pronounced dead at Hartford Hospital about an hour after a car accident on I-91.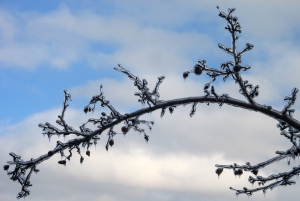 Our Hartford car accident lawyers understand that investigators, in their preliminary reports, indicated the driver of the car, the child's aunt, swerved off the road, though it's not clear why.
Sadly, the National Safety Council estimates that more than 450 people in this country are going to die in traffic fatalities over the Thanksgiving weekend, while more than 48,000 are going to be severely injured. The Council bases these projections on figures from last year, accounting for fluctuations in road conditions and the increasing number of people who are taking heed to wear seat belts.
Both traffic fatalities and traffic injuries are about 10 percent higher over the Thanksgiving weekend than they are over a normal weekend. Most likely, a big part of that has to do with the fact that more people will be on the roads and for longer periods of time.
What is of particular concern is that many drivers may be heading out in snowy or icy conditions. Hartford forecasts during the day have generally been in the 40s and 50s this month. However, it hasn't been uncommon for the temperature to dip below freezing at night, creating conditions that could result in sleet, snow or ice.
This is why it's a great idea before you make that trek to "winterize" your car. This includes:
Getting a basic check-up of the ignition, brakes, wiring, hoses, fan belts, battery, tires and antifreeze levels.
Make sure that you have on hand a properly-inflated spare tire, a shovel, jumper cables, tow and tire chains, a bag of salt or cat litter, a tool kit.
It's also a good idea to bring along a flashlight with batteries, first aid kit, ice scraper and perishable foods and water.
If you do encounter icy conditions, practice caution by doing the following:
1. Slow down and give yourself plenty of room to stop. You want to give yourself at least three times more space than you think you need between you and the vehicle that is in front of you.
2. To avoid skidding, brake gently. If you find your wheels starting to lock up, ease your foot off the brake.
3. Keep both your lights and your windshield clean.
4. Turn your lights on, even if it's daytime, so you can increase the chances that other motorists are going to see you.
5. Avoid using overdrive or cruise control.
6. Realize that overpasses, bridges and roads that are less traveled are going to freeze first. Use extra caution there. Even if it's just wet in other places, these areas might have a layer of ice.
7. Don't try to pass sanding trucks or snow plows. Even if it seems they are moving at a snail's pace, these drivers have limited visibility and  the road conditions ahead of them are likely to be bad anyway.
Contact the Law Offices of Mark E. Salomone & Morelli, by calling  1-800-WIN-WIN-1 or at 100 Farmington Avenue, Hartford, CT 06105.