In today's world, both men and women generally drive motor vehicles to commute to work or school or to run errands. As a result, the age-old question of whether men or women are better drivers continues to be debated. Unfortunately, it is a question that has no easy answers. In fact, a recent article on Yahoo News suggests that neither men nor women are very good drivers and that both take different risks behind the wheel that can increase the risk of a collision.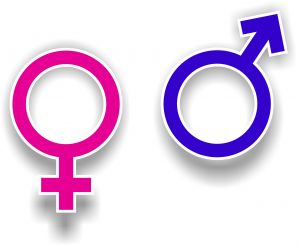 When a collision does happen, the victim or surviving family members may have certain rights to obtain compensation. A personal injury lawyer can help those who have been harmed in a motor vehicle crash to understand their rights and pursue a claim.
Accident Risks: Male Drivers vs. Female Drivers
At first glance, it appears that information on male vs. female drivers is conflicting. For example:
Yahoo reports that a 25-year-old Oakland man with no accidents and no past tickets is going to pay $385 more in premiums for car insurance than a woman with the same driving history. Since insurers charge based on risk, this would suggest men are worse drivers. The gap between men and women's premiums doesn't go away as people age, although it narrows. Men end up paying thousands more during their life.
Readers' Digest reports that men tend to be better than women at many different kinds of driving skills. This would suggest that men are actually better drivers than women.
The Daily Mail reported on a study of 6.5 million motor vehicle collisions between 1998 and 2007. Research into the collisions showed more collisions than expected involving two female drivers. Intersections were a high-risk area for collisions involving women.
When looking more carefully at the data, it is easy to explain the apparent discrepancy. All of the studies show that while women may get into more fender benders and minor collisions, men tend to get into more very serious collisions.
Men are more likely than women are to drive while they are under the influence of alcohol or drugs. They are much more likely to speed when they drive than women are. They make up 71 percent of people who are killed in motor vehicle collisions in the United States. When they are involved in accidents, the collision is more likely to be caused not by a lack of skill but instead by aggressive driving or other dangerous behavior.
When a person totals a car, it is much more expensive for the insurance company than a fender bender. Likewise, if a driver causes very serious injury or even death to passengers or others on the road, insurance companies may have to pay out very large settlements to victims or surviving family members. As a result, insuring men costs more and men pay higher premiums not because they are more likely to become involved in collisions but instead because they are more likely to be involved in serious collisions.
Contact a Hartford accident attorney today at the Law Offices of Mark E. Salomone & Morelli. Calling 1-800-WIN-WIN-1 for your free case consultation.