Connecticut Taking Aggressive Approach to Stop Student Accidents Among Athletes
Student accidents are a very real risk for both high school and college athletes. Unfortunately, when the school staff overseeing the sports programs are not properly trained, young people may be at risk of brain injuries and other serious health problems.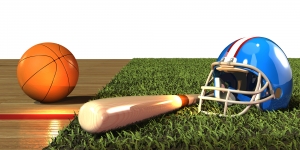 The state of Connecticut has taken an aggressive approach to protecting young athletes from getting hurt at school, passing legislation designed to ensure that schools do what it takes to keep kids safe. If a student accident causes injury to you or a loved one, call the Law Offices of Mark E. Salomone & Morelli.
Connecticut Laws Designed to Reduce Student Accidents
According to the Norwich Bulletin, Connecticut became one of the first states in the country to enact legislation designed to minimize the risk of concussion to young people playing sports. Concussions can impact memory and cognitive function and can have a lasting impact on health, including increasing the risk of dementia later in life, particularly in cases involving repeated head injuries. Lawmakers in Connecticut enacted legislation in 2010, as the dangers of concussions became more well-established.
Under the legislation, anyone given a state permit to coach either interscholastic or intramural sports is required to receive periodic training on both recognizing and treating concussions. Further, any student who was sidelined for having a suspected concussion is required to get medical clearance before being allowed to resume playing the sport.
Other states have since passed similar legislation designed to ensure that school staff and coaches know how to respond appropriately to a head injury. Connecticut decided to once again consider the issue of concussions and sports accidents in 2014, to expand its laws and to continue to be a leader in protecting children.
The General Assembly's Committee on Children heard testimony about an expansion to the 2010 concussion law, which would impose tougher restrictions and add additional public education components.
The proposed law would limit the amount of time spent in practices for contact sports to a total of 90 minutes per week. The State Board of Education would also be required to develop a concussion education plan and operators of youth athletic activities would be required to provide information on the risks of concussions to both young athletes and their parents. Local and regional school boards would need to report all instances of concussions that young student athletes experience, and an awareness education program would be developed about the dangers of concussions.
Taking a comprehensive approach to preventing concussions is important because of the lasting risks of brain injury, especially on a developing brain. When a young person does suffer brain injury, it is important to determine if the school or coaches were negligent in a way that caused or exacerbated the damage. In such cases, it may be possible for the victim and his family members to obtain compensation for the losses and damages resulting from the brain injury.
Contact a Hartford accident attorney today at the Law Offices of Mark E. Salomone & Morelli. Calling 1-800-WIN-WIN-1 for your free case consultation or visit http://www.salomoneandmorelli.com.