Look Before You Lock Prevents Child Injury in Connecticut
When a child is left inside of a hot car, that child could suffer brain damage or loss of life. Unfortunately, some parents leave kids inside of their cars on purpose while they run in to do errands, not realizing the risk they are taking. Other parents accidentally leave a child in the back of the vehicle because they forget their kids are there.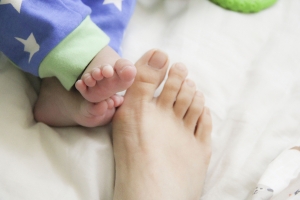 Parents are not the only ones who may endanger a child by leaving their son or daughter in a vehicle in the heat. There are also instances where children are left inside of buses or inside of daycare vans and are injured or lose their lives as a result. If a caregiver causes a child injury, a personal injury attorney can help parents to take legal action.
Look Before You Lock
The National Highway Traffic Safety Administration (NHTSA) is running a campaign to try to draw attention to the danger of leaving a child inside of a hot vehicle. From May through September, the "Look Before You Lock" campaign encourages parents to get into the habit of checking the front and back seats every time before they lock their car. This way, they will see if a child has been left inside before tragedy strikes.
The Look Before You Lock Campaign could help to reverse a disturbing trend of children dying of heat stroke. Each year since 1998, an average of 38 children have died each year when they were left inside of cars. Last year in 2013, there were at least 44 fatalities in the U.S. and there have already been several deaths in 2014.
Children may not only be at risk if parents unintentionally leave them in vehicles, but some parents leave kids inside of their cars on purpose. Parents may think that they are leaving their children for just a second while they run into a store, but it does not take very long for a child's temperature to reach a dangerous level. If a child's temperature hits 107, the child will die. Unfortunately, kids are less able to regulate body temperature than adults are and their bodies can heat up anywhere from three to five times faster than adults' bodies.
Despite the risks of heat stroke, around 14 percent of all parents in the United States said that they have left their child unattended inside of a vehicle. Only eight percent of moms said that they do this, but 23 percent of dads admitted to leaving kids in cars. Children under three are at the biggest risk, and 23 percent of parents of children in this age group have indicated that they have left children inside of cars.
This means that around 3.3 million kids are potentially being put at risk of heat stroke within the United States. On a day in the mid-80s with the window cracked two inches, a child could die within 10 minutes in a hot car. Parents need to understand this incredible danger and avoid putting their children at risk.
Contact a Hartford personal injury lawyer today at the Law Offices of Mark E. Salomone & Morelli. Calling 1-800-WIN-WIN-1 for your free case consultation or visit http://www.salomoneandmorelli.com