Is Your Dog Increasing Your Risk of a Hartford Car Accident?
Most pet owners bring their dogs in the car with them at some point, whether to run errands, go to the dog park or pet store or head out on a leisure trip. In fact, according to AAA Pet Spot, as many as 84 percent of survey respondents said that their animal had been their companion in the car.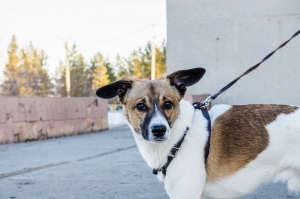 Although many pet owners are taking their dog along, only 16 percent of respondents said that they used some kind of pet restraint system in their vehicles. Without a pet restraint system a dog can be a distraction and a danger in the event that an accident happens. The animal is at risk, as are people in the car with him and others on the road.
If you are the victim of an accident caused by a driver who is distracted by a pet, you need to understand your rights. Contact a personal injury lawyer for help.
Dogs Can be a Distraction in the Car
When your pet is in the vehicle with you, the dog can cause you to take your eyes off the road. A total of 29 percent of survey respondents were aware that their pet was a distraction and admitted to doing distracting behavior. In reality, however, 65 percent participated in at least one activity involving their dog that took their focus off the road. For example:
52 percent of people who had their dog with them in the car pet their dog while driving.
17 percent said that they allowed their dog to sit on their lap while they were operating the vehicle.
13 percent of respondents gave food or treats to their dog while they were driving.
Four percent said that they played with their dog as they were operating their vehicle.
All of these different behaviors cause drivers to take their focus away from the road and increase the chances that an accident will happen. Unfortunately, if a collision does occur and the animal is unrestrained, the outcome can be deadly.
As Esurance reports, a dog that weighs just 10 pounds can turn into a projectile that generates 500 pounds of force in a crash that occurs at 50 miles per hour. When going even slower at just 30 miles per hour, a dog that weighs 80 pounds can generate 2,400 pounds of force. If the dog hits someone in the car, both the animal and the driver or passenger may be killed.
Preventing accidents does not mean you have to stop traveling with your pet. Instead, you can simply use a pet restraint system to keep your pet safe and to ensure your animal is not a distraction. There are special seat belts made for pets that you can consider, but do not try to use human seat belts as this is not safe. You can also put your pet into a crate or carrier that is securely fastened in order to avoid the risks that a dog can present while driving.
Contact a Hartford personal injury attorney today at the Law Offices of Mark E. Salomone & Morelli. Calling 1-800-WIN-WIN-1 for your free case consultation or visit http://www.salomoneandmorelli.com