High Cost of Traffic Accidents in Connecticut, Nationwide
Motor vehicle collisions can result in serious financial consequences for victims, in addition to a change in quality of life and lasting pain. Measuring how much damage a crash causes is difficult, especially when the accident results in permanent injuries or death. However, the National Highway Traffic Safety Administration (NHTSA) recently released an estimate of the extent of financial damage to society resulting from collisions.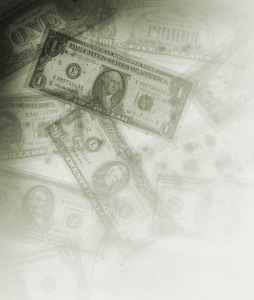 Drivers who cause collisions are responsible for compensating victims. Accident attorneys in Connecticut from the Law Offices of Mark E. Salomone & Morelli can help those who have been hurt in a motor vehicle accident.
Measuring Economic Loss from Motor Vehicle Accidents
Motor vehicle collisions in the United States have economic costs, such as the expenditures resulting from medical treatments and from lost wages when injuries make it difficult to work. There is also a societal cost due to lost life, decreased quality of life and pain.
The NHTSA assessed the costs of 32,999 deaths, 3.9 million non-fatal injuries and 24 million damaged cars in 2010. Based on the number of crashes that occurred, the NHTSA calculated that there were $277 billion in economic costs and $594 billion in societal costs from accidents. The economic costs alone were almost $900 per person in the U.S. and the total expenditures from motor vehicle accidents reached $871 billion.
The vast majority of the costs and expenditures came from three top causes of motor vehicle collisions. These included driving while impaired by alcohol, driving while distracted and excessive speed.
Distracted driving collisions were responsible for causing 17 percent of the overall economic lost and the cost came in at $46 billion. This is a cost of $148 per person on average for each person within the United States. When including losses due to decreased quality of life and pain, the price tag of distracted driving crashes was $129 billion. Drivers who were distracted caused 15 percent of overall societal harm resulting from motor vehicle accidents.
Speeding was even more costly. Drivers who traveled too fast for current conditions or who exceeded the speed limit accounted for 21 percent of the total economic losses that occurred within the United States. The total actual economic expense from speeding was $59 billion in 2010, which averages out to $191 per person in the United States. Speeders were also responsible for 24 percent of overall societal harm, which came at a cost of $210 billion.
Finally, drunk drivers were another big reason for the high costs of car accidents. Collisions caused by impaired drivers accounted for 18 percent of total economic loss and cost $49 billion. When factoring in lost quality of life and other societal costs, drunk driving came in at a cost of $199 billion, which accounted for 23 percent of overall societal harm.
When drivers make dangerous choices, they need to be held accountable for their actions and need to pay for the damages they cause. An experienced attorney can help victims to take legal action.
Contact a Hartford accident attorney today at the Law Offices of Mark E. Salomone & Morelli. Calling 1-800-WIN-WIN-1 for your free case consultation or visit http://www.salomoneandmorelli.com.