Exercise Equipment Can Cause Hartford Injuries
Throughout New Britain, Hartford, Norwich, Manchester and surrounding areas, people are making New Year's resolutions. For many, the start of 2015 is a time when you can begin achieving your goals of getting into better shape and becoming more physically fit. There are many health benefits associated with starting a new exercise routine, but a personal injury lawyer knows that there are also risks as well.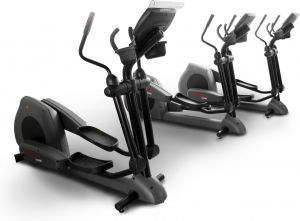 Serious injuries can occur when a person begins exercising and doesn't know how to stay safe. Sometimes, however, injuries are not the fault of the person who is working out. Injuries can occur when exercise equipment has a malfunction or defect. Injuries can also occur when gym facilities fail to live up to their duty to patrons to maintain the premises in a reasonably safe way. In situations where an exercise injury is the fault of a machine manufacturer or gym operator, victims harmed by the incident should take legal action to obtain compensation for losses.
Exercise Injuries Affect Thousands
According to NBC News, there are approximately 50,000 injuries sustained while exercising each year in the United States that are serious enough to send victims to emergency rooms.
One such incident made headlines recently because it involved a U.S. senator. The Los Angeles Times reported that Senate Minority Leader Harry Reid sustained an injury when a resistance band broke as he was exercising. The band struck him in the face and precipitated a fall. The senator also struck other exercise equipment when he was falling down. He was hospitalized with broken facial bones and with several broken ribs.
Exercise resistance bands breaking are one of the common causes of exercise injuries. However, the most dangerous workout equipment appears to be treadmills. The Centers for Disease Control and Prevention reported that there were 575 serious injuries suffered in 2009 when people fell off a treadmill, tripped over a treadmill or tripped while working out on a treadmill.
The number of exercise injuries has increased in recent years. The Health-I -Team reports that between 2007 and 2010, there was a 45 percent increase in the number of exercise related injuries.
This increase came at a time when there were numerous recalls of defective exercise equipment. For example, 16,700 treadmills had to be recalled in 2005 because there was a risk that users would sustain an electric shock due to problems with the machines. Another 4,600 treadmills had to be recalled in 2007 due to a risk of overheating that could prompt the treadmills to start on fire. In 2008, the company that had previously recalled the overheating machines had to recall another 20,000 treadmills. This time, the problem was that the machines would unexpectedly speed up as they were being used.
Manufacturers can be held liable for exercise-related injuries any time people are using exercise machines as directed and a defect in the product causes harm. The owners of gyms are generally responsible for injuries only if they were negligent in keeping the premises reasonably safe for their patrons.
Contact a Hartford accident attorney today at the Law Offices of Mark E. Salomone & Morelli. Call 1-800-WIN-WIN-1 for your free case consultation or visit www.salomoneandmorelli.com.  Also serving New Britain and Norwich to Manchester, New Haven and the Waterbury-area