New England Auto Accident Risks: Who's Watching the Watchdog?
Car accident lawyers in New Haven know that backover accidents cause the deaths of about 100 children under the age of five every single year in the United States. This is a serious problem and one that Congress ordered the National Highway Traffic Safety Administration to address. Back in 2008, Congress told the NHTSA to establish regulations that would require auto makers to include backover cameras in all new vehicles.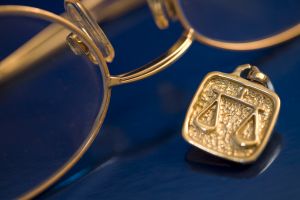 The NHTSA, however, has delayed the backover camera rule five times since 2008. Safety advocates have grown so concerned with the NHTSA's lack of effort to move forward and require this life-saving technology that a lawsuit was actually filed against the agency in September of 2013. A panel was also convened by the United States Senate to review the NHTSA's actions and determine if the agency has been doing enough.
Is the NHTSA Issuing Regulations at a Reasonable Pace?
The NHTSA first came into existence in 1966. In the decade after the administrative agency was created, more than 50 different important regulations passed, creating a safety framework that still largely remains in place today.
In recent years, however, the NHTSA has taken much less of a proactive role and instead has taken a reactive role. Instead of creating lots of regulations and imposing many requirements on automakers, Auto Blog reports that the NHTSA is now primarily focused on recalling cars after safety issues arises.  This has some lawmakers very concerned. Senator Richard Blumenthal, for example, has indicated that the NHTSA "had to do by recall what it should have been able to do by rule."
The NHTSA has not only failed to take initiative and create new regulations of its own accord, but even failed to create rules when ordered by Congress like with the backover cameras. The latest news indicate that the next delay may be as long as 18 additional months, which is a huge amount of time to wait since this requirement has already been delayed for so long.
The NHTSA's delay of this regulation, and the agency's failure to be more proactive in establishing new requirements, likely has to do with fierce resistance by auto makers. Whenever regulations are proposed, automakers stress the high costs and generally fight vigorously in opposition.
Safety advocates, however, are applying pressure from the other direction, urging the NHTSA to do much more. Safety experts not only want the NHTSA to follow through on the mandate for backup cameras but also want the agency to do other things like introducing rules on electronic controls and upgrading tire safety standards as the current requirements are described as outdated.
Although these are legitimate concerns and safety advocates may have grounds for arguing that the NHTSA should do more, not everyone agrees. Some lawmakers point to the dramatic reduction on vehicle deaths that has occurred over the last four decades and use this to argue that there is no need for additional requirements.
However, the reduction in deaths was largely due to the NHTSA forcing car manufacturers to innovate on safety and incorporate new safety features. It stands to reason, therefore, that if the NHTSA became more proactive at requiring new safety devices, even more lives could be saved by the improved features in vehicles.
Auto accident lawyers in Hartford can help. Contact the Law Offices of Mark E. Salomone & Morelli by calling 1-800-WIN-WIN-1.