Weighing 'Total Loss' Classification Following Hartford Crash
Car insurance is supposed to provide you with coverage if you have an accident. In the event that a crash causes injury, a personal injury attorney can assist in pursuing a damage claim and recovering money for medical bills and other losses from the person responsible for causing the wreck.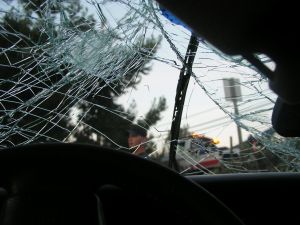 Insurance is also supposed to provide the money to repair or to replace your vehicle if it is damaged or destroyed in a collision.
However, in some situations, the insurance company will declare your car is not able to be repaired. This is called declaring the vehicle a total loss. In other words, the vehicle is "totaled."
When your car is declared a total loss, the insurer will pay the replacement value of the vehicle. This may not always be enough to get a car similar to what you had, and it may be difficult for you to actually find a vehicle  you can buy that is affordable for what the insurance company pays out to you.
When is a Vehicle Declared a Total Loss?
The insurance company gets to make the decision about whether a vehicle is declared a total loss. The insured does not get to make this decision and your insurance company may declare your car to be a total loss even if you would prefer the vehicle was repaired.
According to Claims Journal, an insurance company will declare that a car should be considered a total loss if it would cost more money to repair the vehicle than the car is actually worth. In some cases, this can happen with damage that seems minor to the naked eye. If the frame is bent or there are hidden defects caused by the crash, then the insurance company may declare it a loss.
If you have a less expensive or older car, the insurer may also decide it is not worth fixing the vehicle if it is not practical to spend that much money on a lower value car. For example, if a car is worth only $4,000 and the cost to repair the vehicle is totaled at around $3,000, the insurer may decide it is not worth repairing the car because the repairs would be equal to 75 percent of the total value.
The problem is when an older vehicle is declared a total loss, you may not actually be able to find a similar car in a similar condition for the $4,000 or whatever specific low amount of money is being offered. This is also an issue with brand new or newer vehicles, because they depreciate in value so quickly. Because of this problem, some insurance companies offer special policy options where those who total a new car are able to replace it with another new car.
Although you don't get to decide whether your insurance company totals your vehicle or not, you may have the option to try to argue for a higher payout than the insurer initially offers you. You can consider asking for more if you have clear evidence that the insurer is not providing what your car is actually worth. Contact an experienced crash lawyer for help.
Contact a Hartford accident attorney today at the Law Offices of Mark E. Salomone & Morelli. Calling 1-800-WIN-WIN-1 for your free case consultation or visit http://www.salomoneandmorelli.com.  Also serving New Britain and Norwich to Manchester, New Haven and the Waterbury-area.