A Child is Hurt Playing Sports Every 25 Seconds
Early this August,
CBS News
reported on a disturbing study that strikes fear through the hearts of parents everywhere. The study showed that youth sports can cause extremely serious injury and that severe sports injuries are very common among kids.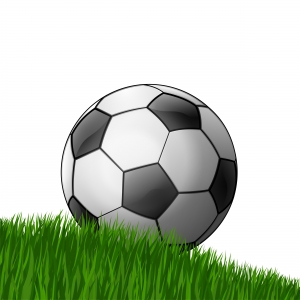 Our Hartford injury lawyers know that coaches, schools and professional clubs and organizations need to make sure that kids play safely when they participate in sports. It can be easy for coaches to get carried away with the game, but they need to remember that kids are just kids and that they need to be properly supervised and avoid high-risk situations that could result in serious injury.
Sports Can Create High Risks for Kids
The new study was conducted by Safe Kids Worldwide and demonstrated just how common sporting injuries are for children. According to the study:
Approximately 1.35 million emergency room visits each year occur as a result of severe sports injuries.
The most common reason for emergency room visits related to sports were strains and sprains. These injuries were followed by bruises, fractures and scrapes.
Severe sports injuries account for approximately 20 percent of all injury-related visits to the emergency room that are made by children and adolescents.
A child gets hurt while playing sports an average of once every 25 seconds in the United States.
A total of 163,000 of the emergency room visits occur each year because of concussions. This means that 12 percent of the total sports-related visits to the emergency room resulted from head injuries. It also means that a child gets a concussion about once every three minutes.
These injuries can have serious lifelong consequences. Concussions, especially, can have a dramatic and lasting impact on a child's life.  Traumatic brain injury has been linked to health issues such as dementia and new studies have also suggested that a blow to the head could increase the risk of ischemic stroke.
With about half of the concussions affecting children between the ages of 12 and 15, this is a major cause for concern. Safe Kids indicates that younger children within this age group may take longer than older adults to recover from concussions and that people within this age group are also more likely to develop serious and even potentially deadly brain swelling.
Kids in their formative years, in other words, could be at risk of a fatal injury or could cause themselves harm that affects their entire future.
How Do Sports Injuries Happen?
Sports injuries can occur in any sport, the study revealed. However, football had the highest concussion rate and the highest rate of overall sports injuries.  Wrestling and cheering were also sports that had a high number of injuries, and ice hockey had the highest percentage of concussions among the injuries that players sustained. In fact, as many as 31 percent of injuries that occurred while playing ice hockey were concussions.
These injuries happen for a lot of different reasons, including simple bad luck. Sometimes, however, kids are put into dangerous situations by adults who should know better. If coaches and school teams don't provide adequate safety equipment or proper supervision to their players, the school or coach could become liable for the harm kids suffer during game play.
If you or your child was injured in an accident, contact the Law Offices of Mark E. Salomone & Morelli, by calling  1-800-WIN-WIN-1.