DOT Taking New Steps to Help Pedestrians Stay Safe
Walking is a great way to get around. Some people walk for pleasure while others commute on foot. Unfortunately, walking can also be dangerous if city roads are not designed for pedestrians or if drivers don't take steps to share the road safely.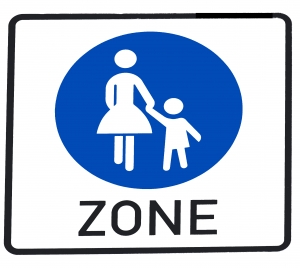 Accidents end up happening far too often when pedestrians are involved, and the CDC reports that in 2010 there was a pedestrian killed in a crash an average of once every two hours throughout the year. With another 70,000 pedestrians injured over the course of the same year, there was also a pedestrian injured once every eight minutes.
Our New Haven pedestrian accident lawyers know that the number of pedestrian crashes has increased over the past several years, with the National Highway Traffic Safety Administration (NHTSA) reporting that the number of pedestrian fatalities rose eight percent between 2009 and 2011. Something needs to be done to help keep pedestrians safe and the Department of Transportation is taking steps to accomplish this important goal.
Department of Transportation Working to Encourage Pedestrian Safety
The NHTSA announced in the beginning of August that a new set of tools was being launched by the Department of Transportation to help combat the rising number of pedestrian fatalities over the last several years.
The new programs were announced by U.S. Transportation Secretary Anthony Foxx, who commented that everyone is a pedestrian at some point no matter where they live or how they commute. Because everyone walks at least sometimes, he said: "We all have a reason to support pedestrian safety, and now, everyone has new tools to help make a difference."
The new tools that the DOT has made available include resources targeted towards parents; towards local leaders and city planners; and towards all others involved in taking steps to improve safety for pedestrians.
One of the tools available is a new website that has been launched called Everyone is a Pedestrian. The website offers safe walking tips, curriculum and resources for teaching about pedestrian safety, research and statistics on pedestrian accident risks, and programs and activities that can be used by safety educators.
The DOT is also making grants available to cities that have high numbers of pedestrian accidents. More than $2 million has been made available in order to provide funding for education and enforcement initiatives in states where the rate of pedestrian deaths exceeds the national average. States will have the opportunity to apply for these grants until August 30.
The money made available for grants represents a very small percentage of the money that has been dedicated in recent years to improving road safety for pedestrians. In fact, the Federal Highway Administration (FHWA) has committed more than $3.8 billion since 2009 to complete more than 11,000 projects to improve safety for pedestrians and bicycle riders.
Hopefully, these efforts by federal transportation and highway agencies will help to make a real difference in bringing the pedestrian death rate down and in saving the lives of those who enjoy taking a walk.
If you were injured in a pedestrian accident, contact the Law Offices of Mark E. Salomone & Morelli, by calling  1-800-WIN-WIN-1.