A Hartford Accident Lawyer Stands up to Insurers
After a traffic collision, you often need a Hartford accident lawyer to help deal with insurance companies.  Insurers have many dishonest and underhanded tactics designed to stop you from getting full compensation for injuries.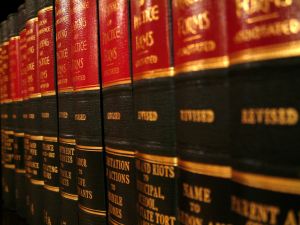 Recently, the American Association for Justice compiled a list of the Ten Worst Insurance Companies in America.  A quick look at this list and the behavior of the insurers is enough to make clear that you absolutely should have a lawyer after a collision so the insurance company doesn't deprive you.
The Bad Behavior of the Worst Insurers
The insurance companies that made the list of the 10 worst insurers in the U.S. included, in order:
Allstate
Unum
AIG
State Farm
Conseco
WellPoint
Farmers
UnitedHealth
Torchmark
Liberty Mutual
Some of these insurance companies provide only health insurance while others offer car accident insurance, homeowners' insurance and other policies. Together, the U.S. insurance industry takes in premiums of more than $1 trillion every year to provide coverage for losses that affect you. The industry even has $3.8 trillion in assets, but still companies try to pay less than victims deserve after collisions.
The specifics of the wrongdoing vary from insurer to insurer; however, Allstate exemplifies the tactics and shortcomings of many of these companies.  Allstate has said its obligation is to "earn a return for our shareholders."  It uses a secret claim-evaluation software called Colossus and when policyholders file a claim, they are offered a low payment without justification. This lets the company keep more money at the expense of policy holders and accident victims.
If those making a claim decline to accept the low settlement, then the "boxing gloves" come out and Allstate does everything possible not to pay. Allstate employees call its practices the "three D's," which stand for deny, delay and defend.
The company tries to drag out the process so people get desperate for money and accept low settlements and it tries to bury victims and attorneys in paperwork to discourage them from going forward with court action to get compensation.
Employees are told to lie, according to reports from adjusters who are no longer with the company.  Allstate adjusters are also given incentives for keeping claim payments low.
While Allstate is especially egregious, all of the companies on this list use tricks to try to deprive claimants. AIG, for example, is one of few insurance companies that make money on underwriting rather than investments of policy holder premiums. This means it has to be aggressive in paying out as little as it can in claims so that it makes more in premiums than it pays out.
AIG has locked checks in safety deposit boxes that should have gone to victims and kept the checks there until claimants complained. AIG has also delayed attorney fees; and disposed of important correspondence during special parties.   The insurer was even sanctioned by a judge for trying to block evidence in an environmental case.
Insurance companies often get away with these bad behaviors. They have consultants and experts, money and influence. You need help level the playing field and stand up for your rights by getting legal help from an experienced Hartford accident attorney.
Contact a Hartford accident attorney today at the Law Offices of Mark E. Salomone & Morelli. Call 1-800-WIN-WIN-1 for your free case consultation.