Connecticut Hospital Conditions Common Factor in Medical Malpractice
Federal inspectors recently issued a report citing the VA Connecticut Healthcare System Hospital in West Haven for unsanitary conditions, inadequate infection control and even an insect problem.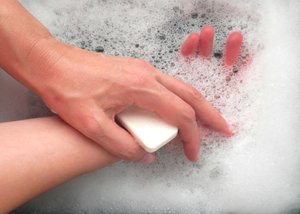 Despite the findings, officials say there is no "conclusive" evidence at this point that the sanitation problems resulted in care deficiencies or negative patient outcomes.
However, as Hartford injury attorneys we recognize that anytime such conditions exist, the likelihood of negligent care is significantly higher.
Part of the reason has to do with the fact that a staff that doesn't have time to clean may be stretched thin in other areas. Doctors and nurses who don't have enough time to spend with their patients may be more prone to commit misdiagnoses, medication errors and other substandard care.
Another reason unsanitary conditions are more likely to produce negative patient outcomes has to do with the risk of infection. When facilities, personnel and equipment are not properly cleaned, the risk of a hospital-acquired infection skyrockets.
The U.S. Centers for Disease Control and prevention reports that hospital-acquired infections affect about 1 in every 20 patients who is hospitalized. The direct medical cost of these incidents is through the roof, costing between $35 billion to $45 billion in hospital resources annually.
Guess who pays those bills?
The patients who were victimized in the first place.
The CDC estimates that if hospitals were to spend about $5 billion to $6 billion annually, they could all but eliminate the instances of hospital-acquired infections. The key is proper sanitation, effective tools and staff training.
Infections can be viral, bacterial or fungal and they range from mild to life-threatening. The risk is further exacerbated by the fact that so-called "superbugs," aggressive strains of illness resistant to antibacterial treatments, are becoming more and more common in hospital settings. One such strain was recently blamed in 16 deaths at a single hospital in Manchester, England over the last four years.
In Canada, authorities indicate that some 220,000 citizens develop infections every year during hospital stays, with some 22 dying daily as a result – costing some $2,000 to $20,000 each. That's why health officials there have adopted vigorous methods of cleaning and sanitation at each facility.
Here in the U.S., however, a recent study published in the February issue of the American Journal of Infection Control suggests hospitals – particularly those offering intensive care unit services – have had a fairly uneven compliance rate with sanitation standards.
In the largest study of its kind, researchers from Columbia University and the CDC analyzed the practices of more than 1,500 ICUs at 975 hospitals, with special attention paid to the implementation of 16 different infection prevention measures. The study authors were especially interested in how hospitals worked to curb central-line bloodstream infections, ventilator-associated pneumonia and catheter-related urinary tract infections.
While all of those participating had measures in place to prevent infection, compliance ranged from 27 percent to 92 percent, depending on the hospital and the measure being analyzed.
For example, compliance with ventilator-associated pneumonia prevention actions ranged from 69 percent to 91 percent. However, compliance to prevent catheter-associated urinary tract infections ranged from 27 percent to 68 percent.
These kinds of figures are unacceptable. Those who have suffered as a result  may be entitled to compensation.
Contact a Hartford accident attorney today at the Law Offices of Mark E. Salomone & Morelli. Calling 1-800-WIN-WIN-1 for your free case consultation.
Tags: New Haven medical malpractice lawyer, New Haven negligent health care attorney, New Haven personal injury lawyer