Hartford Car Accident Prevention Aim of Technology
Tragedy struck recently in Danbury, a small town just 40 minutes outside of Hartford. There, officials say a three-vehicle crash on Route 53 resulted in three deaths.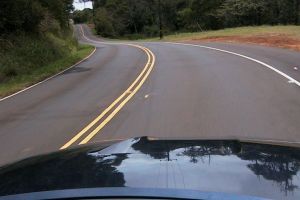 Authorities say the 45-year-old driver of a Honda Accord lost control of his vehicle, crossed the center line, crashed head-on into a Buick Lucerne, which was then pushed into a box truck.
The two people in the Buick, both in their late-70s, were taken to the hospital where they later died. Also pronounced dead was the driver of the Accord.
The crash remains under investigation. The Hartford personal injury lawyers at the Law Offices of Mark E. Salomone & Morelli note drivers must always be held accountable for causing serious or fatal traffic collisions, even as technology continues to be deployed in an effort to reduce the risks. In particular, vehicle-to-vehicle communication devices are nearing the marketplace.
The hope is that such devices will be able to successfully intervene in future would-be crashes. Today, that future looks closer than ever.
News of this crash happened just days before the U.S. Department of Transportation's National Highway Traffic Safety Administration announced that it will begin taking steps to enable vehicle-to-vehicle communication (V2V) for light vehicles. This technology would allow vehicles to "talk" to one another in exchanging basic safety data, such as position and speed. These transmissions can be exchanged up to 10 times every second.
There is no personal information or tracking details exchanged in the transmissions. Nor is there any identification of one vehicle to another. Rather, the communications relate to basic safety information.
Lauded by safety advocates, V2V basically works like this:
Normally, a driver's only means of avoiding a possible wreck is to see the danger and quickly react with evasive action to avoid it.
With cars that have V2V radio devices, the car itself would sense the danger. The application of brakes in one car would send an electronic signal to other cars nearby, and those vehicles would then react immediately and automatically.
Additionally, vehicles could engage in something like "group discussions." Facts about traffic conditions, direction and speed could be sent rapid-fire to other surrounding cars.
U.S. Transportation Secretary Anthony Foxx was recently quoted as saying that this technology could potentially prevent as much as 80 percent of the traffic deaths that occur each year. In the U.S., we lose more than 32,000 people in motor vehicle crashes each year. Every 16 minutes in this country, somebody dies in a traffic crash.
In Connecticut, we're talking 220 to 320 people annually (the number who died in 2011 and 2010, respectively).
This devices would also potentially prevent a huge number of serious injuries. The NHTSA reports that more than 5.3 million crashes are reported to police every year in the U.S. Of those, approximately 3.8 million involved major property damage and more than 2.2 million resulted in some type of injury.
Automakers have been developing V2V technology for years. The NHTSA is wrapping up on a year-long pilot program in Michigan. Agency officials say once that period is over, it will complete a research report that will estimate the cost, privacy, security and technical feasibility of a formal requirement. Then the agency will open the issue for public discussion before making an actual proposal.
Technology of course wouldn't prevent people from engaging in distractions behind the wheel or driving while drunk or too tired. However, if they could instantaneously alert to the danger – and further initiate an immediate mechanical reaction to that danger – we may all be safer for it.
Contact the Hartford Law Offices of Mark E. Salomone & Morelli by calling 1-800-WIN-WIN-1 or visiting www.salomoneandmorelli.com.