Preventing Halloween Pedestrian Accidents in Hartford
Halloween night is supposed to be a time of lighthearted tricks and delicious treats. Unfortunately, with so many young children on the roads trick or treating in West Hartford, New Haven, Manchester and throughout Connecticut, there is a significant risk of a pedestrian collision occurring. A personal injury lawyer knows that kids are always more likely than adults to become involved in a pedestrian collision. Unfortunately, the risk of a crash causing a child's death is increased on Halloween compared with other days of the year.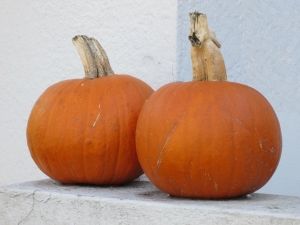 Kids Face Added Risks on Halloween Night
According to a comprehensive study conducted by State Farm of more than four million collision records from accidents between 1990 and 2010, an average of 5.5 children were killed on Halloween night in pedestrian accidents each year. This is more than double the 2.6 kids who lose their lives in pedestrian collisions on the other days of the year.
An estimated 70 percent of deadly pedestrian crashes involving children occurred in the middle of the block, rather than at intersections or corners. Consumer Affairs speculates that this is because children run out in the middle of the road from in between two parked vehicles and drivers are unable to see them in time to stop their vehicles and avoid a deadly crash.
Accidents are most likely to occur between the hours of 6:00 PM and 7:00 PM, and 60 percent of the total deadly pedestrian accidents happen between 5:00 and 9:00 PM. The hours with the most accidents are the time when it begins to get dark and visibility is reduced.
It is surprisingly not the youngest children who are at the greatest risk of deadly pedestrian crashes on Halloween night. Young adults between the ages of 12 and 15 are the age group with the highest number of fatalities. In total, kids in these age groups made up 32 percent of the victims of deadly Halloween pedestrian collisions. Children between the ages of five and eight were the second most likely to be killed in a Halloween pedestrian crash. A total of 23 percent of the victims of deadly Halloween collisions were within this age range.
Parents need to be aware that children of all ages face dangers on Halloween Night. Safe Kids Worldwide provides some advice for parents and kids on how to stay safe. For example, children under the age of 12 should not be out trick-or-treating or participating in Halloween activities unless they have an adult with them. Kids should wear bright colored costumes if possible and should have reflective gear on their trick-or-treat bags such as stickers. Wearing a mask should be avoided as it can obstruct vision, and kids should be reminded to cross at corners and look both ways before going across the road.
By following these best practices for safety, hopefully there will be fewer deaths during the upcoming Halloween events. Drivers should also do their part by focusing on the road, slowing down in residential neighborhoods and being extra careful of kids out on Halloween night.
Contact a Hartford accident attorney today at the Law Offices of Mark E. Salomone & Morelli. Calling 1-800-WIN-WIN-1 for your free case consultation or visit http://www.salomoneandmorelli.com.